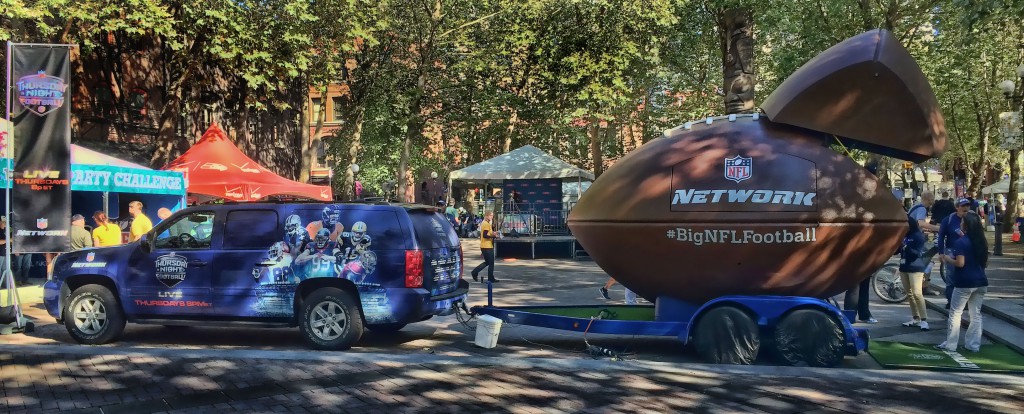 It's the start of the NFL season and Wishoo has once again partnered with the NFL Network, starting in Seattle tonight for the kickoff to the NFL season.
Wishoo is providing activation for the NFL Network and their unique video booth where participants can enter and give their Bold Prediction on who will win the game.
The video is then appended with an intro and outro video for the NFL Network and uploaded. Once uploaded an email is sent with a unique link for the participant to watch their video.
Once viewed, the video can be downloaded or shared via email, Facebook and Twitter.
To learn more about this program or any of the many activation services Wishoo can help with, give David Bolling a call at 317.705.9640 x7011 or email busdev@wishoo.com.